During August thru November of 2017, Signal launched their updated website and updated brand guidelines. A part of this rebrand was a new site, updated branding materials, and a ABM campaign to boost sales.
An animation created for the Signal website showing the collection of data and touchpoints.
An animation created for the Signal website that shows collected data being brought to one location.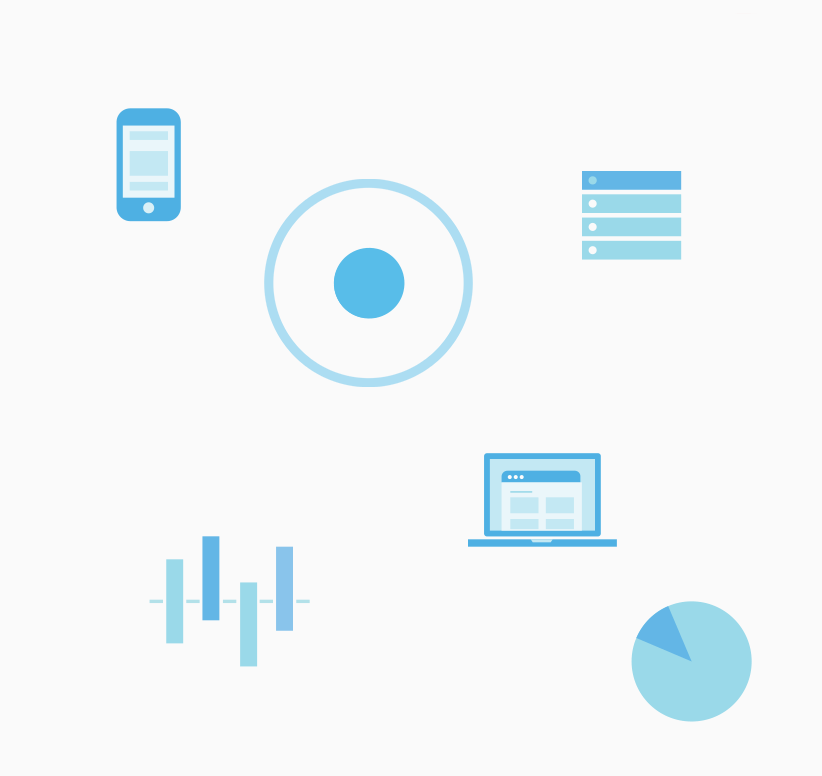 An animation created for the Signal website that shows unified and collected data being shared with brand marketers so that they may collect insights on their customers' behaviors.
Along with the launch of our new site, we adopted a new color scheme, which resulted in updated ads across sights. Here are some examples from a webinar promotion.
The Identity Times is a fictional magazine created by Signal to kick-start the ABM process.
In this campaign, there were 18 articles written, for each potential client we were reaching out to. Each magazine was custom created to fit the brand needs of the lead. In an effort to be more personalized, this ABM campaign was created.
As a fun activity, Signal creates a city-wide scavenger hunt every year with a fun prize for the team who collects the most correct answers. The prize in 2017 was Duck Hunt for NES rebranded with a Signal touch.
During 2016, Signal did a light re-brand, moving towards the 2017 look and feel. A new presentation deck was created along with sales collateral and display ads. Click on the ads to view them in full size.